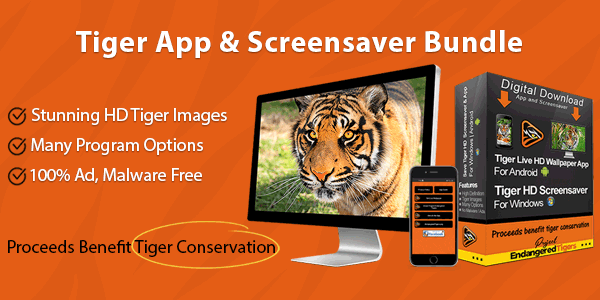 Endangered Tigers Need Your Help. Be a Hero.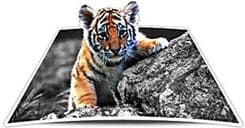 Project Endangered Tigers was born out of a desire to ensure our next generation will not inherit a world void of this majestic animal. This journey began out of love for my two young granddaughters, who share my appreciation for tigers and serve as my inspiration. My mission is simple – to increase awareness about endangered tigers, tiger conservation and the various threats tigers face and raise funds to ensure they are part of this world for generations to come. 
Tigers are endangered because of the many threats they face – but thankfully, many of them are threats that can be combated through education and action. Habitat loss, poaching, prey depletion, human-tiger conflict, and disease are the biggest hurdles for tiger conservation. The time to act is now, as all six tiger subspecies are listed as either endangered or critically endangered and face imminent extinction. Please join me and help save tigers from disappearing from out world.
"Endangered" definition: An endangered species is a species that is very likely to become extinct in the near future – Wikipedia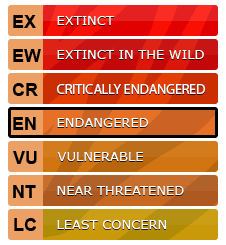 • There are more tigers held in captivity in the state of Texas than are living in the wild worldwide.
• Poaching is also a major contributor, with tigers illegally traded for their bones, skin, and other body parts.
• Due to prey depletion, it is becoming increasingly difficult for tigers to find prey to eat.
• Human conflict adds to the extinction threat, leading to unnecessary kills.
• Tigers have lost an estimated 95% of their historical range.
Save Tigers HD Live Wallpaper App & Screensaver
Proceeds Benefit Endangered tigers / Tiger Conservation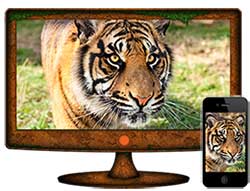 You Can Make A Difference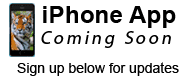 By purchasing our Save Tigers HD Live Android Wallpaper App & Windows Screensaver, you will be making a symbolic gesture for future generations while also taking critical action to help tigers avoid extinction.
The Save Tigers HD Live Wallpaper App and Screensaver are a stunning way to accessorize your Android mobile device and Windows PC, bringing both screens to life with these beautiful creatures. This captivating digital bundle features an HD collection of magnificent pictures of tigers from around the world, and many other app and screensaver features are included.
Save tigers, purchase today and become a hero for tiger conservation.
*Proceeds from the Save Tigers HD App and Screensaver will benefit endangered tigers / tiger conservation
and will be donated to the WildCats Conservation Alliance.
---

WildCats Conservation Alliance is a wild tiger and Amur leopard initiative that funds carefully chosen conservation projects across Asia, working with a range of national and international conservation NGOs. It is a partnership between the Zoological Society of London (UK charity # 208728) and Dreamworld Wildlife Foundation (ACNC # 61150274463)'.

Image Features
• High-definition images
• Set image duration
• Set image order

Screensaver Settings
• 100 image transitions
• slide, rotate, zoom
• HQ image resizing

Sound Features
• Add your own  MP3 files
• Use built-in playlist
• Use your own playlist

Image Features
• HD images of tigers
• 10 tiger images
• Beautiful Tiger wallpaper

App Settings
• Parallax Effect (3D)
• Add your own images
• Set image duration

App Features
• Full image editing
• Crop, blur, mask & more
• Add text & image filters
Purchasing Our Save Tigers App and Screensaver
How you can help save endangered tigers from imminent extinction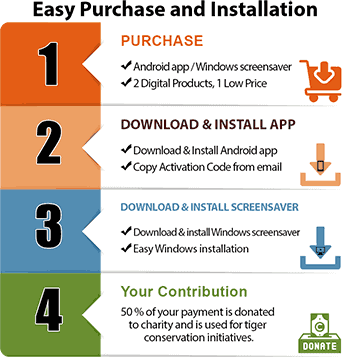 Each individual contribution is vitally important to our mission of saving endangered tigers. Your purchase of our one-of-a-kind tiger app and screensaver bundle will help us make incredible strides towards ensuring our treasured tigers survive.
Why wait? The quicker you act, the sooner we will be able to contribute towards this worthwhile tiger conservation effort. Become a hero and help save these majestic animals from extinction.
Additional Ways to Help
• Be mindful of purchases. Some product are palm oil sustainable, which is contributing to tiger habitat loss.
• Take a firm stance. Report any instances of illegal tiger parts trade to authorities.
• Reduce use of natural resources. Use less paper and wood – resources that are used generously but further contribute to the demise of tiger habitats.
Act Now, for the Survival of Endangered Tigers
Requires Windows 2000, XP, Vista, 7, 8, 10
Speakers for Built-in Music or Your Own Playlist
30 MB of free hard disk space
High-Definition Display (optional)
App Requirements / Features
Requires Android 7.0 and up
No In-App Purchases Required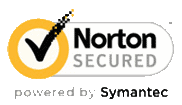 Once payment is made, you can download the Windows screensaver and Android app immediately.
Please note: The Android app will be downloaded from our website / FastSpring servers and not the Google Play Store. We have chosen this app delivery method as the result of high Google Play Store service fees. The app is 100% clean and contains no ads, adware or malware of any kind.