Estimates in 2020 show that there are approximately less than 4,000 tigers left in the wild. In captivity, there are perhaps twice that amount. Considering that there were once over 100,000 tigers roaming the Asian wilderness a century ago, it is no wonder that these beautiful and powerful cats have found their way onto the endangered list.
Fortunately, there are places like the Hukaung Valley Wildlife Sanctuary that is dedicated to the conservation of not only tigers, but other endangered and protected species as well.
Foundation
Established in 2004, officials in Myanmar designated the Hukaung Valley Wildlife Sanctuary for the conservation of endangered animals, turning this land into a wildlife sanctuary. The initial designation covered an area of 6,371 square kilometers, which is a little less than 4,000 square miles. Later, in 2010, the sanctuary was expanded to 15,431 square kilometers (9500 square miles roughly), making it the largest wildlife sanctuary in Myanmar.
About the Site
Located in the Northern Forest Complex of Myanmar, the Hukaung Valley Wildlife Sanctuary is also the world's largest tiger reserve. The area was originally dedicated to tiger preservation as well as maintaining tiger habitat. It features diverse tree types, including evergreen and deciduous trees with plenty of natural prey for tigers. In addition to protecting tigers, this area is used for the conservation of 140 bird species and at least 40 other mammals, including the Asian Elephant.
Final Thoughts
While the Hukaung Valley Wildlife Sanctuary and the tiger preserve are the biggest in Myanmar, they currently only estimate that fewer than 50 tigers live in the area. Given the size of the valley, it's believed that the tiger population could grow in the future. Preserves like the one in the Hukaung Valley are essential because they give tigers a chance to live freely while still being protected, boosting the struggling population.
---
Hukaung Valley Wildlife Sanctuary Facts
Hukaung Valley Wildlife Sanctuary Location: Tanaing Township, Kachin State, Myanmar
Governing body: Myanmar Forest Department
Nearest city: Tanai
Established: 2004
Size: 15,431 square kilometers (9500 square miles)
The entire Hukaung Valley is to be declared a Protected Tiger Area
Save Tigers Live HD Wallpaper App & Screensaver
Screensaver and app sales benefit tiger conservation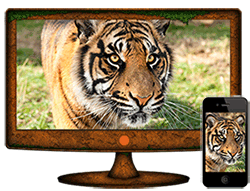 Proceeds from the Save Tigers HD Screensaver and app will be donated to the WildCats Conservation Alliance. 

WildCats Conservation Alliance is a wild tiger and Amur leopard initiative that funds carefully chosen conservation projects across Asia, working with a range of national and international conservation NGOs. It is a partnership between the Zoological Society of London (UK charity # 208728) and Dreamworld Wildlife Foundation (ACNC # 61150274463)'.
Windows XP, Vista, 7, 8, 10
25 MB of disk space & 64MB RAM.
Supports MP3, WAV, WMA and MID
App size: Varies with device
App Permissions: Camera / Phone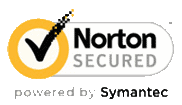 Once payment is made, you can download the screensaver and app immediately. The Android app can be downloaded directly from our website and includes a code to unlock the app. We have chosen not to include our app in the Google Play Store because of the very high fees Google charges.
Please follow and like us: