Project Endangered Tigers in the Media
Endangered Tigers Organization
Launched by a Grandfather on a Mission
FOR IMMEDIATE RELEASE
Press Contact:
James Moretti, Founder
jmo@endangeredtigers.org
Endangered Tigers Organization Launched by a Grandfather on a Mission
– Founder James Moretti to Donate Proceeds to Conservation Efforts to Help Future Generations Enjoy These Majestic Creatures –
BLACKWOOD, N.J., (March 31, 2022) – A grandfather on a mission to ensure his granddaughters don't inherit a world void of tigers has launched Project Endangered Tigers, an organization that is spreading awareness of the rapidly declining tiger population and raising funds to protect them in the wild. The Project features two unique digital tiger products that aim to keep these majestic creatures at the forefront of minds, with a portion of proceeds going to the WildCats Conservation Alliance in the United Kingdom.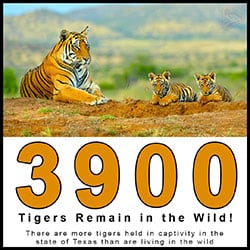 "The number of tigers remaining in the wild is alarming, with some tiger species already extinct and others dangerously close," said Project Endangered Tigers Founder James Moretti. "We're heading in the direction of Bengal tigers being the only tiger species left and the Bengal tiger is also listed as endangered. Would our world be okay with having just one species of bird remaining? It's simply not good enough. Our next generation deserves better."
Endangered tigers face imminent extinction, with approximately 3,900 remaining worldwide. Three tiger species are already extinct – the Bali, Caspian and Javan tigers. The most significant risk to endangered tigers is habitat loss through logging, human encroachment, resource extraction and land converted for agriculture. Poaching is also a major contributor, with tigers illegally traded for their bones, skin, and other body parts. 
Project Endangered Tigers features a Windows "Save Tigers" screensaver and Android Live Wallpaper app, featuring stunning HD images of tigers in their natural habitat that bring both screens to life. Available for a bundled price of $17.95, the Android app contains 10 HD tiger images, tiger video wallpaper, the option to add your own images, and settings to create the perfect tiger wallpaper or background on your Android phone. The iPhone app version will be available soon. The Windows screensaver displays 25 HD images with the option to add your own music soundtrack. Proceeds benefitting the UK's WildCats Conservation Alliance will help fund the organization's carefully selected wild tiger conservation projects. 
Additional information about Project Endangered Tigers, including access to download the app and screensaver, is available online at https://endangeredtigers.org. The website also includes access to the organization's merchandise line, with 20 percent of merchandise sales proceeds going to the WildCats Conservation Alliance. Project Endangered Tigers can be followed on Facebook at Project Endangered Tigers, Twitter @ProjectTigers, Instagram @projectendangeredtigers, Pinterest @EndangeredTigers, and Quora at https://projectendangeredtigerssspace.quora.com.
About Project Endangered Tigers
Founded by grandfather James Moretti, Project Endangered Tigers supports a global effort to help save the remaining species of tigers from extinction, ensuring his granddaughters and their generation can enjoy these majestic creatures. Through a stunning HD digital experience and merchandise line, Project Endangered Tigers is raising funds and sharing a portion of its proceeds with UK-based WildCats Conservation Alliance. The organization's website also serves as an informational resource for tiger conservation.
QuixoticNation Partners With US-Based Tiger Conservative Project For Release Of New NFT Collection
The Tiger Card NFT is a collection of 6000 non-fungible tokens created to draw attention to the threat of extinction to tigers, and also raise funds to help preserve their natural habitat 
April 18th, 2022: QuixoticNation is delighted to announce that it has partnered with the US-based tiger conservative project, Project Endangered Tigers, for the release of its new Tiger Card NFT collection.
Scheduled to go on its first whitelisted presale on the 20th of April, 2022, the upcoming Tiger Card NFT is a traditional Chinese Art NFT based on the year of Tiger in Chinese calendar. The collection of 6000 non-fungible tokens was created to draw attention to the threat of extinction to tigers, in a bid to gather enough resources for preserving their natural habitat.
QuixoticNation revealed in the announcement that it will be directing a portion of the Tiger Card NFT sales revenue into the coffers of Project Endangered Tigers, to help the non-profit organisation continue its good work in protecting one of Asia's most magnificent creatures.
"Our way to demonstrate Chinese culture is to transform the thousands-of-years-old world into a revolutionary one that treats everyone equally and fairly. We chose to work with Project Endangered Tigers on this particular collection because the organisation's mission embodies our own goals and aspirations for preserving the rich history and culture of China."
Built on the Solana blockchain, the first public sale of the Tiger Card NFT collection has been fixed for the 22nd of April, 2022. Anyone interested in learning more about this conservation-focused NFT collection can reach out to QuixoticNation via the contact info below.
About Project Endangered Tiger
Born from the passionate desire of a grandfather who sought to ensure that his grandchildren grow up in a world where tigers still exist, Project Endangered Tiger highlights the sad plight of the world's remaining wild tigers who are facing extinction. Through the sale of digital products such as screensavers for personal computers and mobile phones, the organisation raises funds which it uses to support the protection of tigers in the wild.
About QuixoticNation
QuixoticNation is a creative agency focused on demonstrating the beauty of Chinese culture by transforming the thousands-of-years-old world into a revolutionary one that treats everyone equally and fairly. The company is led by graphic designer & professional music producer – Tat, hand-paint costume designer – Ponyboi, and professional creative writer – Sparkler.
For more information, please contact:
QuixoticNation
Selvan Ramasamy
Kuala Lumpur, Malaysia
Phone : +60122094072
selvan@qu1x.cc ; quixotic@qu1x.cc
https://qu1x.cc
Project Endangered Tigers
Our Mission

I want to use my love of wildlife and my background in digital marketing and design to bring awareness to the plight of the tiger, so Project Endangered Tigers was born. People have altered the world so drastically with all the changes we have been making, and we need to counteract this in order to stop the death and imminent extinction of tigers. Supporting me and my products, and therefore supporting organizations working towards tiger conservation, is a first step towards this goal. Thank you for your interest in Project Endangered Tigers and stay safe and healthy!

Sincerely,
Endangered Tigers on the Brink Video
Subscribe to our YouTube Channel
Save Tigers Live HD Wallpaper Mobile App and Screensaver
Screensaver and app sales benefit tiger conservation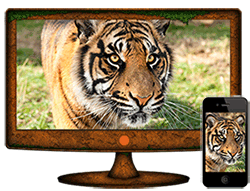 Proceeds from the Save Tigers HD Screensaver and app will help organizations like "charity name here" get more volunteers and help conserve the natural habitat of these
majestic creatures. The most pressing need in tiger 
conservation at the moment is to help conserve their wildlife.
Since almost all of the 
endangered tigers live in countries with uneducated locals, we need to help create awareness and educate these people and other people around the world. 
Windows XP, Vista, 7, 8, 10 (32/64-bit screensaver)
30 megabytes of disk space and 128MB RAM.
Supports MP3, WAV, WMA and MID
App size: Varies with device
App Permissions: Camera / Phone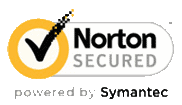 Once payment is made, you can download the screensaver and app immediately. The Android app can be downloaded directly from our website and includes a code to unlock the app. We have chosen not to include our app in the Google Play Store because of the extremely high fees Google charges.
Project Endangered Tigers - In the Media