Indochinese Tiger - Panthera tigris corbetti
Indochinese tiger information and facts
The Indochinese tiger is an endangered tiger that is native to mainland Southeast Asia. Once the apex predator of the region's vast tropical and subtropical forests, today it clings to survival on the very edge of extinction in Thailand and Myanmar.
Thailand is the only range country home to a confirmed viable breeding population of Indochinese tigers – at last count, an estimated 189 individuals. In Myanmar, a single population estimated at fewer than 20 individuals remain.
The sudden disappearance of tigers from four of its six range countries is a modern-day tragedy. Their populations were lost in the last two decades – on our watch – despite ambitious global programs to recover tiger populations. One of the last wild Indochinese tigers reported in China was seen in 2007, and another was shot and killed in 2009.
In 2016 tigers were declared functionally extinct in Cambodia, meaning there are no longer any breeding populations left. In Vietnam, the last count found only 5 tigers remaining, meaning they are also functionally extinct, even if not officially announced by the country yet.
In Laos, there were thought to have been at least seven and up to 23 tigers in the early 2000s in what was considered a major tiger conservation priority area, Nam-Et Phou Louey National Park. But despite conservationists' best efforts at protecting the park, tigers disappeared quickly and silently. By 2014 they were all gone, together with Laos' last Indochinese leopards (Panthera pardus delacouri).
What is left behind are quiet forests full of snares with no evidence of any wild tigers still in the country.
In Myanmar, we can only imagine how abundant tigers were in the past, with these magnificent big cats considered dangerous pests until 1931. Before official tiger protections, the government provided licenses and rewards for killing them. This led to devastating losses with 1,382 tigers reported killed in only 4 years from 1928-1932.
Their populations continued to decline due to loss of prey, habitat degradation and poaching. An unsettled political environment makes international conservation efforts and monitoring difficult today. The Indochinese tiger survives in North Myanmar in a single wildlife sanctuary, sharing their forest ecosystem with Asian elephants, the Guar, and until not long ago, the critically endangered Sumatran rhino.
To add to their challenges, there are very few Indochinese tigers in captivity, as few as 14 individuals only, which makes their conservation in the wild their only hope for the future. While currently listed as Endangered on the IUCN Red List, this assessment of the Indochinese tiger subspecies was completed in 2008. Given the disappearance of several populations since the last study, it is most likely that they have already crossed the threshold to be designated Critically Endangered. This makes the Indochinese tiger one of the most threatened tiger subspecies in the world alongside the Critically Endangered Sumatran tiger.
Note: In 2017 the International Union for Conservation of Nature (IUCN) Cat Specialist Group revised felid taxonomy and recognized tigers as only two subspecies divided into northern and southern tigers: the continental tigers P. t. tigris of mainland Asia (which includes the Bengal, Amur, Caspian, Malayan, South China and Indochinese tigers), and the island tigers of the Greater Sunda Islands (which included the Bali and Javan tigers and the surviving Sumatran tigers) as P.t.sondaica. As such, the Indochinese tiger is now scientifically classified as part of the continental tiger sub-species P.t.tigris.
Distinctive Indochinese tiger Features
The endangered Indochinese tiger is smaller than the better-known Siberian or Bengal subspecies of tigers, but larger than the island tigers of Sumatra (now known as the Sunda tiger subspecies). It has short and narrow single black stripes on its dark orange coat.
Tigers are the top predators of their ecosystems, requiring extensive areas of safe habitat in which to roam and hunt. They are crucial to the overall health of forest ecosystems, keeping populations of prey species in check, which maintains a balance between the prey species and other herbivores and the plants that the Indochinese tigers need as prey to eat.
The Indochinese tiger's diet comprises mainly of medium and large-sized wild ungulates (hoofed animals) such as the sambar deer, wild boar and large native cattle species including the banteng and young guar. They've been known to opportunistically supplement their diet with birds, fish, monkeys, reptiles and more. A study of tigers equipped with GPS collars in Thailand found that the tiger's most frequently killed animal of choice was the wild boar. It also was found to occasionally prey on Asian elephant calves, badgers, porcupine and the langur monkey.
Indochinese Tiger Threats
The primary threat today to the endangered Indochinese tiger is poaching for their skins, bones, and other body parts for the illegal wildlife trade. The "Golden Triangle" is the dark center of this trade in Southeast Asia, where Thailand, Myanmar, Lao PDR, and China meet. It is the Indochinese tiger that roams in all of these countries and is at particularly high risk of being caught in its clutches.
The tiger's body parts are harvested both from tigers in captivity and poached from the wild, to end up shipped all over Asia to dinner tables, as Tiger Bone Wine, and as ingredients in Traditional Chinese Medicine and other modern 'remedies. The high price these tiger parts and products command mean they are also often given as gifts to show off a person's status.
But what caused the disappearance of tigers in Southeast Asia? A large reason is a simple piece of wire used to catch animals for bushmeat – the snare. Referred to by some conservationists as the 'landmine of the forest', snares are simple pieces of wire or rope that close in on an animal's neck or leg once caught, suffocating the animal to death, or leaving it trapped to eventually die of hunger.
These snares are indiscriminate, catching everything that wanders into their loop of death. The widespread use of snares in Southeast Asia's forests has led to "empty forest syndrome" with some heavily snared areas now emptied of all mammals larger than rodents.
Snares have been identified as the single biggest threat to ground-dwelling forest animals in Cambodia, Vietnam, and Laos over the past decade. While snaring is illegal, the wild meat they catch is in demand for both personal consumption by people living in rural areas and sold to wealthy elites in the city who have a growing taste for wild meat as a delicacy. And when a tiger is caught, its parts and skin are sold into the illegal wildlife trade.
The snare, as a tool for poachers, is to blame for killing all the remaining tigers in Laos where they are now considered functionally extinct, and most likely Vietnam as well. This was aided by continued deforestation and expanding road networks which opened up forests making access easier for poachers into previously un-snared regions.
In the Indochinese tiger's last wild places, poachers come not only in search of animals but also for wood. The richly colored, cherry-brown rosewood is one of the world's most valuable timbers, native across Indochina. It is carved into Chinese hongmu furniture with pieces selling to the ultra-wealthy for up to $1 million dollars an item.
This high price is driving demand and bringing illegal loggers to the tiger's forests in search of Siamese rosewood. These loggers have killed rangers who stand in their way and pose a deadly threat in particular to the newly discovered wild tiger population in Thailand's eastern Dong-Phayayen Khao Yai Forest Complex, a UNESCO World Heritage site.
Tiger Conservation Action
The conservation challenge for all tigers today is to ensure the remaining tiger sub-species can be saved throughout their range. The Indochinese tiger, as one of the world's most endangered tigers, is a priority for protection. With a handful of individuals in captivity, this subspecies of tiger does not have a Zoo breeding program from which it may be possible in the future to supplement wild genetics.
As such, in-situ protection of Indochinese tigers is urgent before this subspecies and its unique genetics, adaptations and characteristics are lost forever.
Today, the Indochinese tigers in Thailand are slowly recovering thanks to strong commitment and effort by the government, local NGOs and conservationists, working together towards tiger recovery. With the discovery of new wild tiger populations in eastern Thailand in 2017 and in the western region in 2019, Thailand is cautiously hopeful of achieving its Tx2 goal to double tigers in ten years by 2022. Thailand's tiger recovery could also help Myanmar – the western forest complex of Thailand is a bridge linking the two countries together. If tigers have enough prey for food, safe territory, and a good patrol team of rangers, coupled with strict wildlife laws and enforcement, tigers can and will recover.
The return of the Indochinese tiger to Cambodia?
It's not impossible, with far greater protection efforts across the region, that one day Indochinese tigers (and leopards and other threatened species) could find their way back to Laos and Cambodia— assuming we can save them from extinction in the first place. Key to this initiative is strengthening their wild populations so they can become source populations once it is safe for their return.
The Royal Government of Cambodia together with WWF Cambodia is committed to bringing tigers back to Cambodia. With strong protection by rangers, it is estimated that the forests of the protected areas of eastern Cambodia could support up to 300 tigers. The Government sees the important opportunities of tiger tourism for both revenue and livelihoods for communities and deterring poachers. Two potential reintroduction locations have been identified: the Cardamom Rainforest Landscape, Koh Kong and the Eastern Plains Landscape, Mondulkiri.
First, all pre-conditions for the return of the tiger must be met, including stopping poaching and ensuring there are enough prey species. Several options are being considered including the re-wilding of formally captive-bred tigers or translocating wild Bengal tigers from India. Given the Bengal, Malayan, Indochinese, and Amur tiger have all recently been reclassified as one subspecies due to their genetic similarities, this makes a wild-to-wild translocation from India to Cambodia potentially possible. It is projected that if successful, an initial founder population of eight tigers could increase to 25 tigers in 10 years.
In Laos, the potential for the return of tigers also remains possible in Nam-Et Phou Louey National Protected Area, if it can be protected from snares and its prey population is able to recover.
Where to See Indochinese tigers in the Wild
Many tiger conservationists spend their whole careers hoping to catch a glimpse of a tiger in the wild with rare success. It is more likely to see traces of their presence – their footprints, their scat, their claw marks on trees, or captured on camera trap images. To walk in the footsteps of the Indochinese tiger, the best chance is in Thailand.
Huai Kha Khaeng Wildlife Sanctuary,

Thailand is home to the largest population of tigers in Thailand. Other relatively common species are banteng, elephants, and leopards.

Dong Phayayen-Khao Yai Forest Complex,

Thailand. This is a UNESCO World Heritage Park and lies on the border of Cambodia. This park is home to a breeding population of around 20 individual Indochinese tigers.
Indochinese Tiger Population
Indochinese Tiger Fast Facts
Common Name: Indochinese tiger
Scientific Name: Panthera tigris corbetti (now included in the subspecies Panthera tigris tigris)
Conservation Status: ENDANGERED (2008)
Habitat Type: Tropical and subtropical moist broadleaf forests
Range Countries (Distribution): Thailand and Myanmar. Assumed to be functionally extinct in Cambodia, China, Vietnam, and Lao PDR.
Diet: Sambar deer, Guar, Muntjac Barking Deer, Wild boar, and Banteng
What kind of habitat does the Indochinese tiger live in?
An Indochinese tiger's habitat consists of tropical and subtropical moist broadleaf forests, and is mainly found in the southwestern China, Myanmar, and Thailand.
How many Indochinese tigers are left?
Approximately 210 Indochinese tigers are left.
Thailand is the only range country home to a confirmed viable breeding population of Indochinese tigers – at last count, an estimated 189 individuals are left. In Myanmar, a single population estimated at fewer than 20 individuals remain.
What is the major threat to Indochinese tigers?
Humans are the well-known primary threat of Indochinese tigers, poaching for their skins and bones has driven the species to near EXTINCTION.
Where do Indochinese tigers live?
Indochinese tigers live in southeast Asia, particularly tropical and subtropical moist broadleaf forests, such as Cambodia, Laos, Myanmar, Thailand, and Vietnam.
What do Indochinese tigers eat?
An Indochinese tigers' diet can consist of the following:
Save Tigers Live HD Wallpaper Mobile App and Screensaver
Screensaver and app sales benefit tiger conservation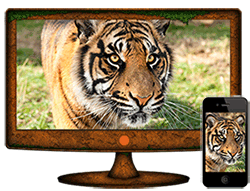 Proceeds from the Save Tigers HD Screensaver and app will be donated to the WildCats Conservation Alliance. 

WildCats Conservation Alliance is a wild tiger and Amur leopard initiative that funds carefully chosen conservation projects across Asia, working with a range of national and international conservation NGOs. It is a partnership between the Zoological Society of London (UK charity # 208728) and Dreamworld Wildlife Foundation (ACNC # 61150274463)'.
Windows XP, Vista, 7, 8, 10 (32/64-bit screensaver)
25 megabytes of disk space and 64MB RAM.
Supports MP3, WAV, WMA and MID
App size: Varies with device
App Permissions: Camera / Phone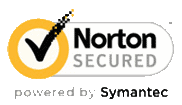 Once payment is made, you can download the screensaver and app immediately. The Android app can be downloaded directly from our website and includes a code to unlock the app. We have chosen not to include our app in the Google Play Store because of the very high fees Google charges.
Indochinese Tiger - Panthera tigris corbetti